Other than giving you your morning cup of joy, coffee have a number of surprisingly practical uses that even a coffee addict would not know.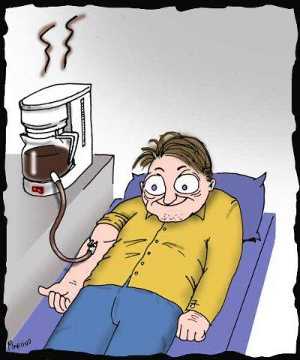 (Image source : http://www.uncommonhelp.me/)
1. Coffee scrub to fight cellulite : This scrub can be made by grinding coffee beans and mixing it with one teaspoon of oil. Regular uses of this scrub will make your skin smoother. And the target the cellulite and rub in circular motion. It also helps to minimize wrinkles, and tighten the skin.
(Image source : http://pretty-monday.blogspot.in/
)
2. Erase smell on your hand : Don't you hate the way your hand smells after chopping garlic or onions? Here is a tip on how to get rid of it. You can use used coffee grounds to get rid of the onion smell on your hands. Just rub the coffee grounds in your hands like you would do with soap, rinse with water, and dry.
(Image source :
http://www.earth911.com/)
3. Shiny hair : If your is damaged by the continuous exposure to sun, heat, pollution, you can use to get the lustre of your hair back. For this you need a cup of strong brewed coffee, apply for 20 mins to clean, dry hair. To soften the hair, mix coffee grounds with shampoo.
(Image source :
http://www.becomegorgeous.com/)
4. Repel ants : If you are experiencing an infestation of ants in your kitchen, laundry room or bathroom. Sprinkle your used coffee grounds in the house and around the outside of your house.
(Image source :
http://www.homesessive.com/)
5. Pin cushion : You can use dried, used coffee grounds, wrap them in some cloth and tie it and here is your home made pin cushion ready. The grounds will keep your pins from rusting, too.
(Image source :
http://myblogcraftylittlecottage.blogspot.in/)